Massage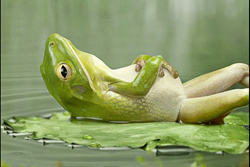 Relaxation Massage
The therapist uses smooth, flowing techniques to relieve tension and stress, increasing oxygen flow in the blood, range of motion and releasing toxins. Pressure can be gentle to firm, depending on the needs of the individual.
Prices: 1 hour $93 - 1 ½ hours $125 - 1/2 hour $71
Practitioners available are- Shar Bakken, Allison Waghorne,
Remedial Massage
Remedial massage or deep tissue massage works on the deeper layers of the muscle, connective tissue and fascia. The practitioner may use firm pressure and massage techniques such as myofascial release, muscle, stripping, transverse friction and trigger point therapy. Deep tissue massage flushes the tissues of lactic acid and other metabolic waste therefore releasing problem areas and helping to relieve chronic pain. By having remedial massage after an injury it can improve the healing process and aid a full recovery.
Prices: 1 hour $93 - 1 ½ hours $125
Practitioners available are- Shar Bakken, Benjamin Osborn, Allison Waghorne
Pregnancy Massage
Pregnancy massage is used to promote relaxation, decrease swelling, improve circulation, reduce stress and relieve aches and pains that accompany pregnancy. The massage is customised to meet the expectant mother's needs.

Prices: 1 hour $93 - 1 ½ hours $125
Practitioners available are- Allison Waghorne, Shar Bakken

Restorative/Rehabilitative Sports Massage
Designed for professional and recreational athletes and for individuals maintaining regular exercise routines. Restorative sports massage is used to reduce lactic acid and relieve tight muscles and trigger points. Using massage routinely in a training program not only helps prevent injury and increase circulation to the muscles but also can also improve sporting performance and recovery.
Prices: 1 hour $93 - 1 ½ hours $125.00
Practitioners available are- Shar Bakken, Benjamin Osborn, Allison Waghorne
Manual Lymphatic Massage (MLD)
Dr. Vodder method of Manual Lymph Drainage (MLD) is a unique method developed in France in the 1930s by Dr Emil and Estrid Vodder. It also has a very powerful relaxing and calming effect on the nervous system. The MLD practitioner uses light pressure, in rhythmic circular movements to stimulate the flow of fluid through the lymphatic system. This subtle , precise and focused technique can be applied to a wide variety of both acute and chronic conditions including:
Oedema resulting from trauma like sprains, strains and fractures
Sinusitis
Digestive disorders
Aiding recovery from illness like respiratory infections
Migraines
Carpel tunnel syndrome
Aiding pain with dental treatments/ orthodontics
Hot Stone Massage
Price: 1 Hour $93
Practitioner available for Hot Stone Massage is Benjamin Osborn