Vegetable Juice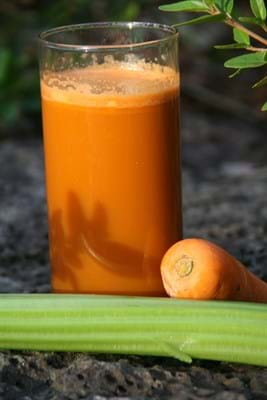 Ingredients
5 Organic Carrots
4 sicks of Organic Celery
50 cent piece diameter size of Organic Ginger.
Directions
This is a simple juice. It can be used as a meal replacement or in a cleansing diet like the green smoothy.
Juice the ingredients in a juice or blend in a Nutribullet/ Thermo mix and serve.
There is so many variations of juices but here is just a simple one. For a sweeter taste add an apple or a pear.