Almond Milk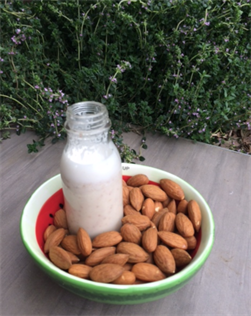 Ingredients:
1 cup of raw almonds
2 tablesppons of Macadamia oil
1-2 tablesppons of Rice syrup
1 litre of water
Love.
Directions:
This is made in a Thermo mix but a good food processor will do. Soak the almonds over night in 500mls of filtered water. Put all ingredients in the thermo mix and mix on speed 7 for 5 minutes. Refrigerate.
My kids love this for banana and strawberry smoothies.