Super Eating Plan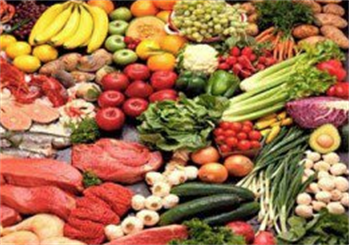 Eat foods That Make You Glow With Health
Well February is over and well done to all the people that have completed a February Fast to start the year. I have this dream that everyone chooses to live a generally detoxed diet 12 months a year - full of wholesome unprocessed foods, organic meats, fresh fish and lots of good quality water minus alcohol and caffeine. However the reality is that many people do not do this so the February Fast, October Sober and Dry July are three times of the year that motivate people to try and eat healthier than usual. I always say any changes you make that improve your health, and eating, really can make a difference. It is NOT about taking lots of supplements to make you healthy. You can infact simplify your supplements by changing the way you live- eat and drink nutritionally, do regular exercise and drink good quality water.
At the clinic we spend time testing foods and telling you individually what not to eat. The SUPER EATING PLAN is a list of foods i put together listing foods you can eat. So we can focus on what to eat as aposed to the forbiding foods. Please discuss this at your next consultation as not all the foods are right for every individual.
You do NOT have to be fanatical or stressed about your foods - for food is a celebration. If you are ever stressed about your healthy eating then please contact your practitioner. Eating is a time to chew and relax and by doing this it helps aid our digestion. It is nice to aim to eat the super eating foods 90% of the time and then relax and eat treats 10% of the time. Treats are not necessarily junk food and there is a difference. Foods that are heavily processed like lollies, cola, hot dogs, takeaway hamburgers, chips with flavour enhancers are not what i mean as a treat. When we choose to eat a treat try and pick the best of the worst. For some a treat is a home made pizza whilst for another it is a coffee.
The better you feel the less likely you are to want to eat the wrong foods. The wrong foods can make you tired, bloated, windy or grumpy for up to 4 days depending on the treat. Gradually you just want to feel well everyday. When you wake up feeling energized and well it is such a good feeling.