Oils In Our Food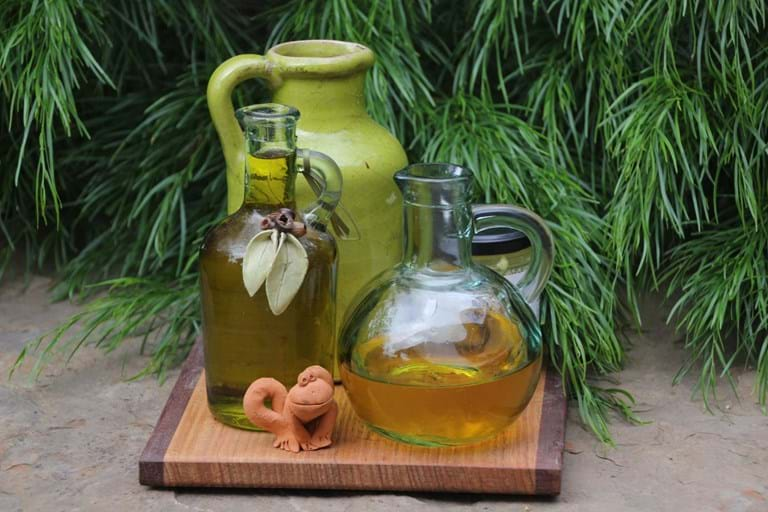 What is healthy oil for you and your family?
In introducing Smart DNA (genetic Wellness testing) to the clinic, and assessing people's genetics, summaries are made and helpful suggestions are given to an individual. This way better decisions are prompted to enhance health as we age.
Polyunsaturated fats
One of the common questions being used is about oil particularly PUFA (Polyunsaturated Fatty Acids) - both omega 3 and omega 6
When it is suggested to reduce the PUFA in the diet to help prevent cardiovascular issues the worst ones would be the margarine and the vegetable oils. It also means to try and increase the omega 3 oils. It is suggested we need about 2:1 ration of Omega -6 to Omega 3 but in reality the average diet is 15:1. To confuse things further there can be a mixture of oils in each food too like in an average size avocado - monounsaturated( omega 9) 10g, polyunsaturated ( omega 6 ) 1.8g, saturated fat 2.1g. Hence it is mot easy to categorise each food into each section.
Monounsaturated fats
Monounsaturated fats or Omega 9 is a non essential fatty acid and is produced naturally by the body whenever there is enough of other omega 3 and 6 fatty acids consumed. However if you do not have enough of the omega 3 and 6 consumed then you ideally should consume foods that contain mega 9 in your diet.
Trans Fats and Hydrogenation
Further more two more issues with oils that need to be discussed hear is rancidity of oil and hydrogenated cooking oils. Rancid oils happen when some oils get hot or that are reused more than once. Rancid oils are dangerous to the body and causes what people cal free radical damage to cells. During World War 1 a process called hydrogenation was developed as a solution. Hydrogenation is a defined as hydrogen gas being pumped through a natural oil. Another word you may have heard for this is TRANS FATS. Sadly in doing this processs OMEGA sources are destroyed off. In our body some of our requirements are the essential omega oils and having said this consuming hydrogenated oil can cause depletion of essential fats.
People get very confused about oils as most oils have a mixture of saturated oils, monounsaturated oils and polyunsaturated oils in different ratios and so it is not a clear cut list of types of oils. There was a time in nutritional knowledge where fats where taught to be BAD but in fact natural fats are GOOD for us. Cholesterol is also taught to be bad but a certain amount of cholesterol is important for shielding the spinal cord and all of the nerves. In reading this you can see the importance cholesterol has on the brain. The omega 3, 6, 9 that we talk of are three of the more well known subgroups of fats or oils.Fats ( omegas) can be found in plants , animals, , poultry, fish, fish liver, fruit seeds, nuts, berry seeds, flower seeds, dairy and eggs. Wild organic animals, poultry and fish contain a much healthier source of omega oils than creatures that are fed processed grains( grains instead of grass etc.) or by products of natural foods. The same goes for plants where soils have been contaminated with chemical enhances , hormonal enhances, antibiotics, herbicides or pesticides. Modern ways of farming alters the quality of the food and the quality of the fat nutritionally when we consume them. Fat is a natural holding ground for toxins. Therefor if we eat fats from foods laden with toxins then we are not eating for the gain of nutrition but in complete contrast purely adding unwanted toxins into your body. There are enough burdens aiding to comprimised health let alone adding more issues with unhealthy fats.
Still now, due to availability and the cheep price, many processed foods and restaurants readily use hydrogenated cooking oils. Food condiments, doughnuts, frozen pizza, margarine, dips, biscuits, take away foods, fried foods. This is a compelling argument for home made foods and reading labels.
When i first studied oils and looked for what i wanted to use in my cooking i read a book called Hamptons Diet by Dr. Fred Pescatore. In order to establish the best oil for consumption i looked for the nutrition of the oil and then to the heat and the level of oxidation.
My professional and personal advice would be to AVOID:
Soyabean oil, Corn oil, Cottonseed oil, Safflower oil, Canola oil, Vegetable oil, Sunflower oil, Grapeseed oil, Sesame oil, - not healthy PUFA
Trans fats or hydrogenated fats
FAVOURITE OILS ( look for organic, cold pressed, virgin oil)
Coconut oil Saturated 92%, Monounsaturated 6%, Polyunsaturated 1.6%
It can last months to years with out going rancid, It is high in Lauric Acid so great for pathogens, improves good cholesterol. It is used in deodorants and great for oil pulling and toothpaste and whitening teeth.
Olive Oil Saturated 14%, Monounsaturated 75%, Polyunsaturated 11%
Olive oil is great for heart health. Olive oil is said to raise healthy HDL and lower LDL. Olive oil is fairly resistant to heat. Make sure you choose the extra virgin olive oil for it is more nutritious than a refined olive oil.
Avocado oil Saturated 17%, Monounsaturated 65%, Polyunsaturated 18%
This has the highest smoke point at 520 degree F
Macadamia Oil( favourite of nut oils) Saturated fats 12 %, Monunsaturated fats 84% , Polyunsaturated fats 2%
This oil contains the highest level of monunsaturated fats on the market. It has one of the highest smoke points and has the perfect ratio of Omega 6 to Omega 3.
Butter Saturated 68%, Monounsaturated 28%, Polyunsaturated 4%
This is a much healthier spread than margarine, It contains vitamin A,E, and K2. If you want to avoid lactose and protein you can use Ghee. Make sure you always use butter from grass fed cows. If casein, lactose sensitive Butter is not ideal.