Growing Older And Keeping The Passion Alive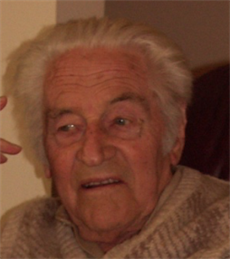 What age "getting older" is can be classified for some as over 80 but for the next person can be over 30. The old saying is "we are only as old as we feel" may be right. This article is prompted by listening to many people of all ages talk about life and aging and I invite you to send me solutions or information on this topic if you think it would help readers in any way.
A few years ago we were on a short day hike in Tasmania, We were walking behind a man with walking sticks and he was basically walking on his ankle as his foot was distortedly out of shape. I assumed he had had a stroke but admired him for being on this steep rocky track. As we returned I walked out early with my then 6 year old son and happened to be walking up the track with this man. We got talking and he told me he had not had a stroke but had severe arthritis and his ankle was bone on bone. He had just done the cradle mountain walk and now he was doing this walk too. I said you must be in heaps of pain and he said " I would rather be here in pain in this amazing environment then home on my couch miserable and still in pain."
Aging is about adjusting and making and creating the life you can do in your health situation and surrounding yourself with what makes you happy. Below I have listed many of the comments I hear from different people as they get older- some good, some bad, some ideas, some sadness , some energetic or some apathetic. Take what you can relate to and if they help or trigger ideas for you or your partner that could make a difference then that is good. I think it is good to talk about this with friends and family and partners from quite a young age. I look at some of my clients or people at the swimming pools , or at parks and say to myself that's what i want to do when i am older and thats how i want to be. Maybe this helps, maybe it doesn't but i think for me I aim at this stage to create the healthiest and happiest way of aging that i can possibly do depending on what journey life presents to me.
These are the some of the words I hear:
I feel unmotivated - what is the point
I feel lonely even when family are around
I love to travel and move around to make life more interesting
I feel better when we get out of Melbourne for the winter
Retirement is like embracing the new step in life
I swim every day and by moving my joints I feel better
Movies and books I can do for the rest of my life
University of the third age lights up my life
Animals like my dogs and cats are the best company and give unconditional love
Volunteer work makes me feeel important now that I have retired
I am going to normal uni and I feel I have things to study and share that can help this world in the future
I can't do things as well as I used to or I am in pain so just don't do it any more
The more I expect my family to be there to help me or to keep me company the more unhappy I am. The more I design my own life the happier I am when I am with family and it works better for everyone.
I am trying to tap into new hobbies and things that interest me as I get older.
I have now got my veggies and herbs in raised beds so I do not have to bend down low in the garden. I love gardening it gives me pleasure to eat the veggies I grow.
I have joined a hiking group so I can chat and exercise at the same time
I love singing and when I sing I am not in pain
My grandchildren do technic lego and I love building things so I think i will just be a big kid and keep playing with toys.
I love animals so like to help at the volunteer animal shelters or sometimes look after sick or hurt wildlife
I used to be good at writing poetry and I love music so i might do some song wrting and I can do this til I am over one hundred years old
I like fishing and can share this with my grandson so we go out on fishing trips and it is so much fun and we laugh a lot.
I help at the school with my grandchildren in reading.
I have found the men's shed a life saver since I retired. I have a reason to get up in the morning and have met some great people and we have laughs
My social life was at work so when I retired it felt like I had no friends
I joined a caravan group and have travelled around on little trips and met some fantastic new friends
LIVE LIFE, LOVE LIFE and LIVE WITH PASSION