Gene COMT rs 4680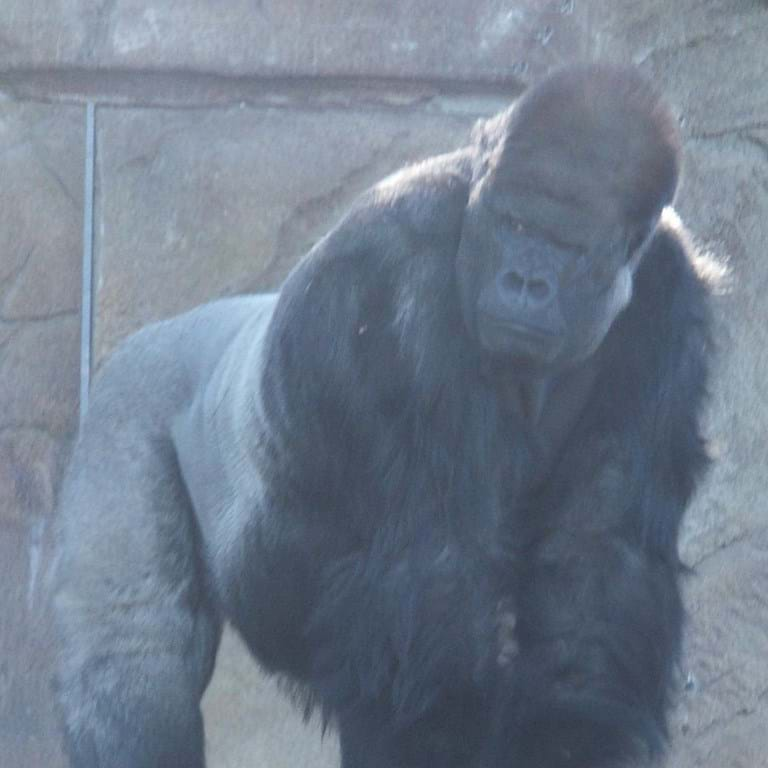 Everyone at particular times goes through feelings of stress. However stress is not what is happening to us it is how we cope with it. The particular life experience has a great deal of influence on our experience of stress, not to mention our sleep, nutrition and our wellbeing. More than this we often overlook the influence of our genetic makeup. One important gene regarding our perception of stress is COMT.
To explain in scientific terms, Catechol-O-methyltransferase (COMT) is the enzyme responsible for degradation of catecholamines. Focusing primarily on epinephrine as our major example, if COMT is not metabolizing effectively (the result of carrying a polymorphism in the gene), epinephrine will build up, potentially leading to aggression, anxiety, anger, etc.
Anyone that has had any genetic testing can look back at their profile in regards to this specific gene and see how it relates to them. The COMT system involves the metabolism and detoxification of stress hormones hence a major factor in how we deal with stress.
COMT gene polymorphisms are very common (80% of people have a SNP in COMT rs 4680 - V158M) and like all genes I cannot emphasis enough that they are only one gene SNP in trillions of genes.
It is so imperative that we understand that genes do not control our destiny. We know for certain that if we as practitioners help detoxify the stress hormones better in these 80 percent of cases, then these people will not feel super stressed and as reactive as they are prone to be. We cannot ignore that certain genes do influence the way we feel about life although once we know our genetic makeup we can make nutritional or lifestyle changes that can make a world of a difference to happiness.
Stress for the body like many hormones is a balancing beam. We want just the right amount of stress not too little and not too much.
Here at the clinic we look at COMT gene (V158M ) as an important gene in learning about a person's dopamine level.
MORE dopamine levels can be an advantage for learning, an active brain receiving more nutrients and a strong neurological network however it also has some disadvantages because when life becomes too stressful these individuals lose brain function as the balance is lost and things go too far. More dopamine than the balance is too much like the curve shows.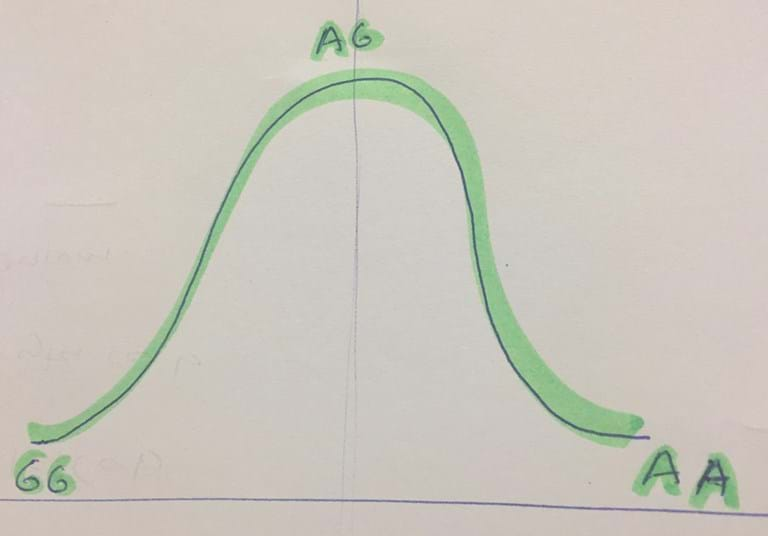 COMT V158M gene show up on a genetic wellness profile as AA, AG, and GG.
COMT V158M GG ( MET/ MET) Warrior - Some call these the WARRIORS These people have a quicker COMT system therefore they have lower levels of dopamine. Green tea, adaptogenic herbs and tyrosine can help bring the balance. They are calmer but they may be tired and not as clear at thinking. Slower reflexes. Remedies like tyrosine can be beneficial at times.
COMT V158M AG (VAL /MET)– These individuals are in the middle between fast and slow COMT systems. They can handle stress less than a AA but more than GG. AG types are said to be very intelligently balanced people and very clever.
COMT V158M AA (VAL/ VAL) -Worrier - These individuals have the slowest COMT system therefore they have higher levels of Dopamine. They have high performance BUT will lose brain function as the stressors of life increase. Relaxation and calming and meditation maybe life choices for this group. When people with COMT genes become overly stressed they end up with TOO MUCH DOPAMINE in their frontal lobe. This excess catecholamine activity pushes the individual off to the right-hand side of the curve, interfering with output of the frontal lobe. This causes a DECREASE in brain function as you can see in Figure 3 above. Excess dopamine/catecholamine activity in the frontal lobe predisposes individuals to burning out, insomnia, pain, anxiety, worry and in severe cases schizophrenia and psychosis. If things keep persisting the result is a constant roller coaster of fatigue, lack of focus, and brain fog that makes getting through the day a challenging proposition. Emotional issues can also be seen with COMT polymorphism's – you can see a loss of control in emotions. These deeper emotional impulses from the frontal lobe may show up as anxiety, fear, worry, OCD behaviours, ADD, ADHD, and a host of other brain-based concerns. When you give children sugar and you see behavioural degeneration and loss of self-control you are watching frontal lobe overstimulation and dysfunction. Remedies that help are Magnesium, Pregaba, GABA, Estrogen clearing and vitamin D. These people can be prone to estrogen dominace.